HQ
Stockholm
Industry
Finance
Founded
2006
Background
Finserve manages both own and external stock-related funds. The mission of the company is to be an innovative and forward-thinking company in the finance industry – partly in order not to correlate with the normal business cycle fluctuations of the stock market.
Jonathan Furelid has worked in the financial industry for over 20 years and is responsible for Finserve's communications and marketing activities, a role that requires both financial expertise and creative abilities.
– I manage everything from investor relations to digital ad campaigns and new customers within the scope of my work, Jonathan Furelid says.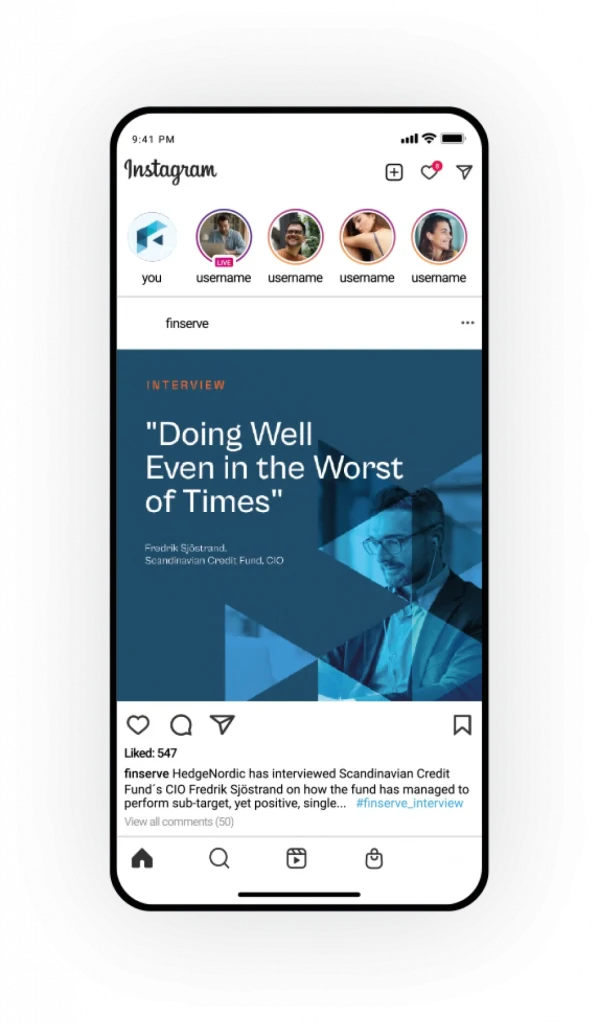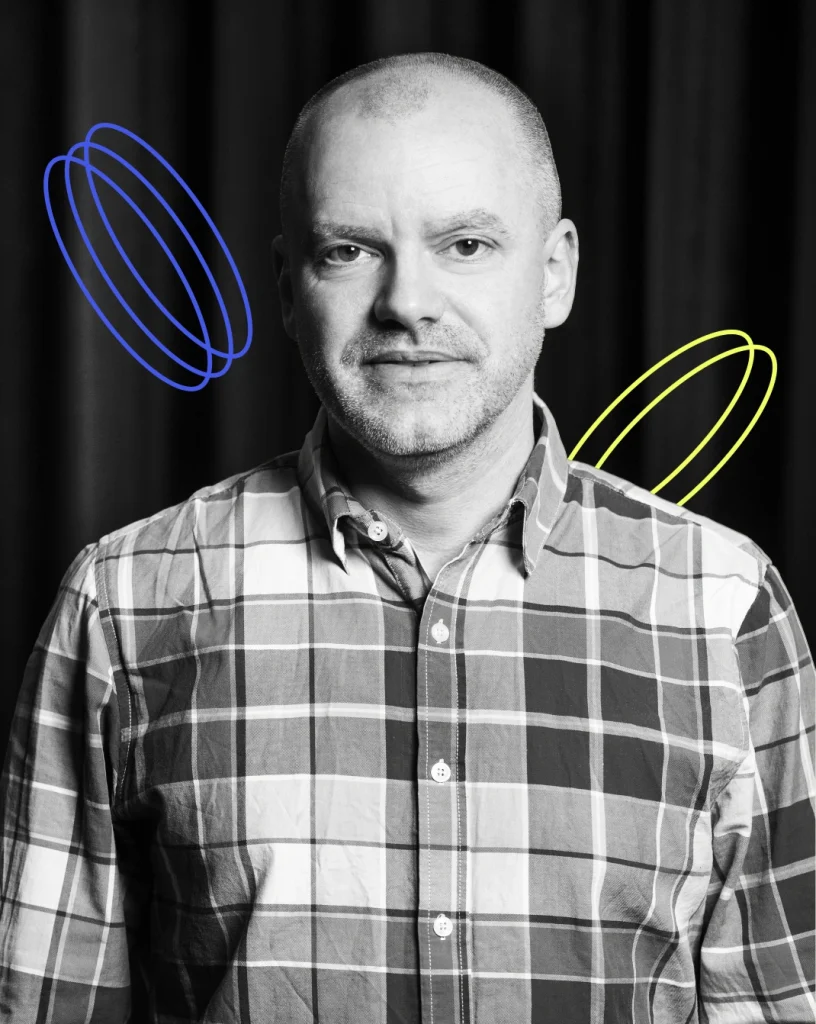 Jonathan Furelid
Head of Communications
"We were attracted by Klingit's subscription model, which makes it clear what to expect and what it will cost."
Challenge
Finserves core business is well separated from graphic design and creative production. As the digital transformation started to impact also the financial industry Furelid experienced a growing competence gap internally in relation to the marketing needs of Finserve where production simply took to much time and effort.
– It gradually started becoming a bigger and bigger problem for us, resulting in activities and creative projects not getting completed at the required pace. We realized that we needed someone to take the overall responsibility for our creative and graphical production.
Previously, Finserve has relied upon freelancers and digital gig-solutions without finding any solution that met their requirements.
– I wasn't aware that Klingit existed when we started searching for a new partner but as I researched the service I realized that it was exactly what we needed. We were also attracted by the subscription-based pricing model, which makes it clear what you can expect and what the associated cost will be.
Solution
Finserve choose to sing a design-as-a-Service subscription with Klingit, resulting in a long-term partnership in-between the companies. The cooperation with Klingit started with a structured approach towards developing a new brand profile and has thereafter transformed into current production.
– The best thing about Klingit is the solid level of expertise and experience within all the creative teams, enabling Klingit to always deliver on time with great quality, Furelid says. Apart from that I really like the user interface and the platform. It makes the work process intuitive and smooth since you can always follow the projects' status and ensure efficiency every step of the way.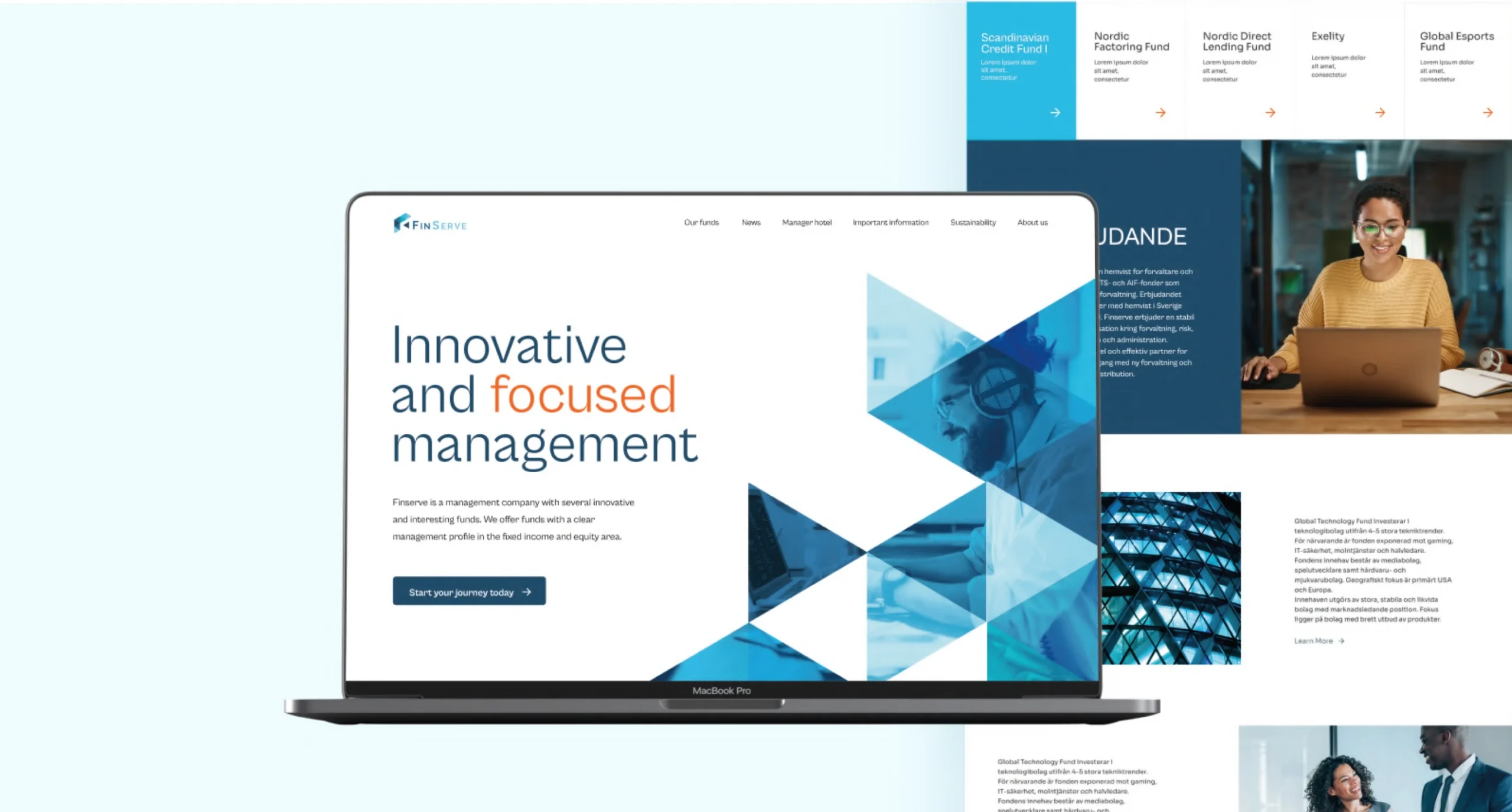 Result
With Klingit's help, Finserve has produced a new visual identity that better represents the communication strategy as well as modernizes the creative expression of the brand. Apart from that, the company has also produced presentation templates, reports, logotype versions, and trade show material.
– We are super happy customers of Klingit's service and will continue to use Klingit for our creative needs. In the future, we will start some more advanced projects as well and we are super excited to see the result of those, Furelid says.
Client satisfaction
97/100
Number of projects
11
Client since
May 2022
Subscription
Level 2