HQ
Stockholm
Industry
Last mile deliveries
Founded
2014
Background
Founded in Germany in 2014, foodora established itself in the Swedish market in 2016 by acquiring the platforms Onlinepizza and Hungrig. Since then, the company's operation—and its pink delivery riders and cars—have hardly escaped anyone's notice. Since its launch, the company has developed from delivering restaurant food to becoming a modern logistics company focusing on last-mile deliveries.
Rain Lundström leads the brand work at foodora together with a team of three colleagues. This team is responsible for copywriting, brand strategy, graphic design and production.
– We are responsible for everything from brand strategies for all brands within foodora to branding and creative production, says Rain Lundström.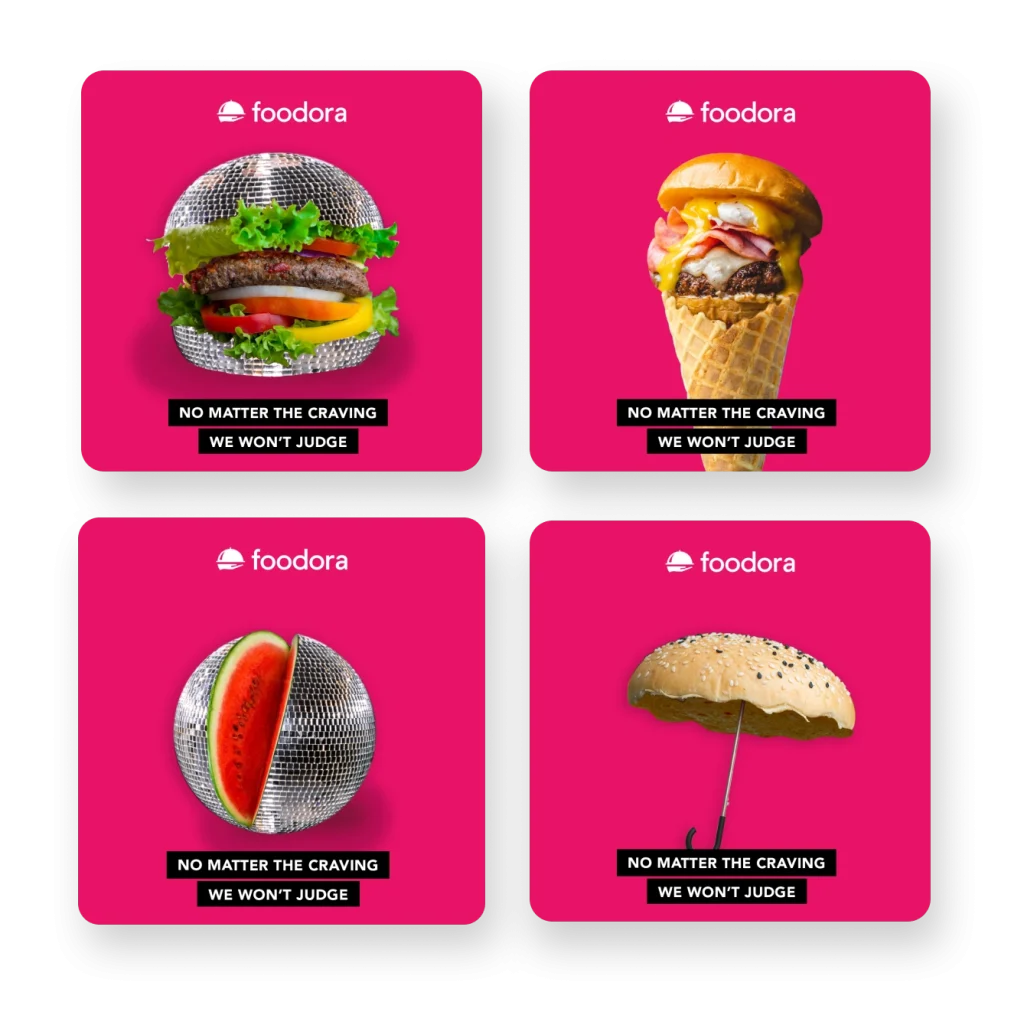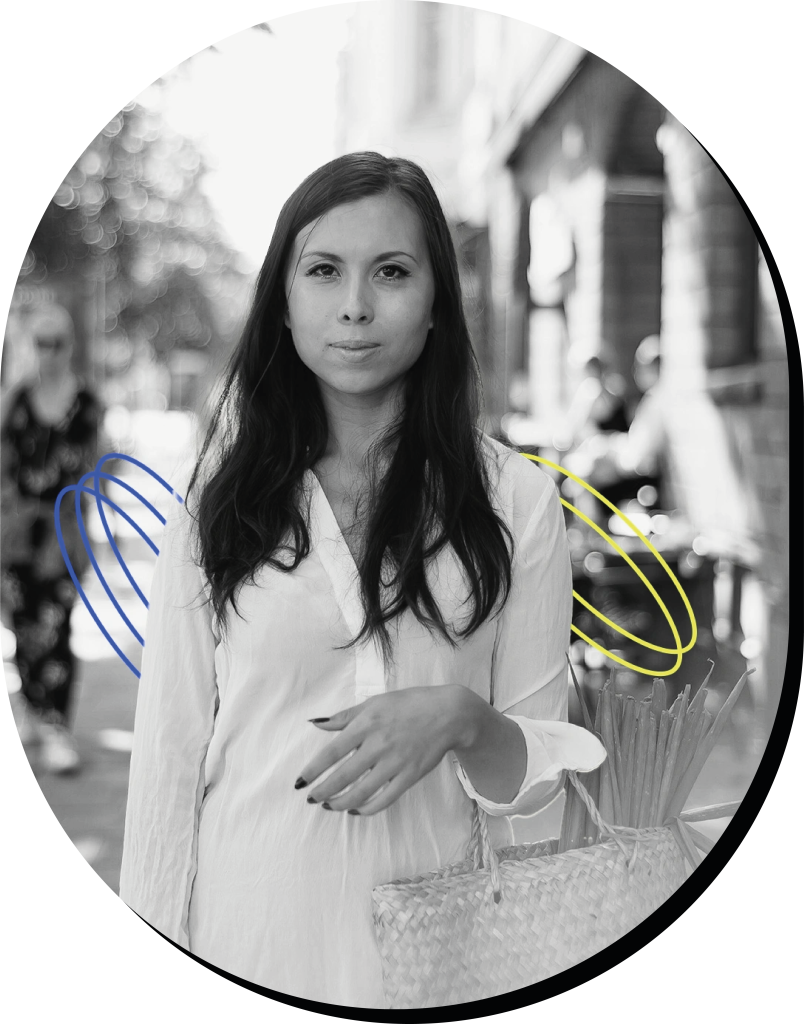 Rain Lundström
Chief Marketing Officer
"We are in a strong expansion phase and have benefited greatly from developing our efficient, internal marketing department with creative resources from Klingit."
Challenge
Rain Lundström has a background in the startup and media world and has worked in her current role at foodora for three years. However, the company's internal design capacity has always been a challenge, given its strong and fast-paced growth.
– We evaluated several solutions to strengthen our internal team with external help before we came into contact with Klingit, says Rain Lundström. At the time, I had not come across a similar service before. I was a little skeptical that it would work initially, but it felt like Klingit met all our needs in a much better way than the alternatives.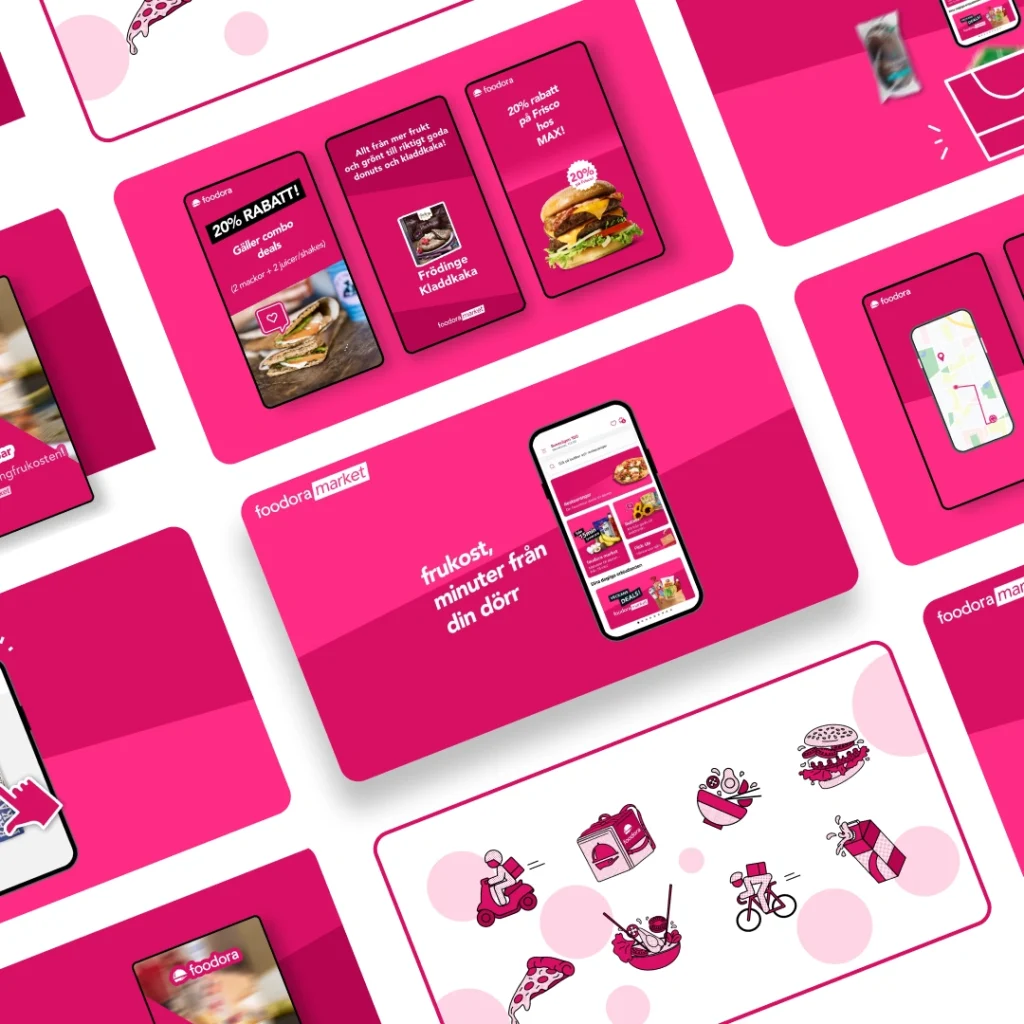 Solution
foodora signed a design subscription with Klingit in April 2021 and has since used the service for large and small projects in many different design disciplines.
– Klingit has extensive competence in graphic production, which has a significant advantage in that we can get help with very different things when required. In addition, it has freed up our internal capacity and enabled us to prioritize our employees' time to work in a more forward-looking and strategic way.
Results
Klingit's collaboration with foodora has, among other things, generated digital ads, motion graphics material and several graphic profiles for so-called ghost kitchens—which are a kind of virtual restaurant that the company runs under its auspices.
– I initially thought it would be challenging for them to maintain consistency and meet our quality requirements. However, there have been no such problems at all with Klingit. It is impressive what you can do and what design heights you can maintain, which creates a sense of security for me as a customer and client.
Customer satisfaction
98/100
Number of projects
23
Customer Since
Apr 2021
Kling subscription
Level 2