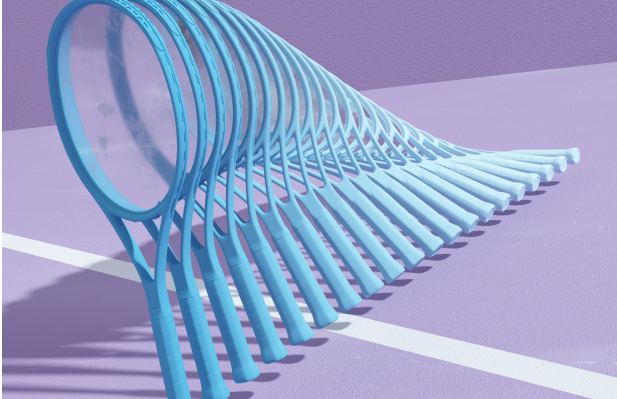 Emelie Linheden started her career as a salesperson after studying marketing at university.
– I thought that you needed to understand sales to do an excellent job as a marketer, says Emelie Linheden. After a few years, I moved from sales to marketing. For the past two and a half years, I have been CMO at Younium.
Emelie Linheden started as the first person in the marketing department when the company decided to scale up. Since then, it has grown at a record-breaking pace, increasing 150% each year for the past three years.
– When I started, we had almost nothing, so it was just about getting going with the basics. In the beginning, everything was very hands-on, and I did most of it myself. Then we quickly gained traction in Scandinavia and then all of Europe. In step with that, I built up a marketing team which today consists of seven people.
How is your marketing department organized?
– I have two demand generation teams, one focusing on Europe and the other on the US. These teams consist of three people each. In addition, I have hired a product marketer and a graphic design generalist, and we work with external parties and consultants.
What are the best channels to build your brand and generate leads?
– We started around the same time as the pandemic, which affected our choice of channels and methodology to some extent. The first thing we implemented was webinars which were a great way to start generating interest and business. It was also partly driven due to my background in the events marketing industry and knowing how to set these up well. However, after the pandemic, we have noticed the demand for physical channels increasing.
At Younium, marketing planning takes place annually, on an overall level, to produce a complete budget. The more detailed planning is done quarterly.
– It is too long-term to sit and make detailed marketing plans for an entire year in the growth phase we are in right now, says Emelie Linheden. There are still too many changes during a quarter for it to make sense to think that far in advance.
All the creative skills you need in a design subscription
We do everything from presentations to moving material
Read more
How did you choose between in-house and external suppliers when building your team?
According to Emelie Linheden, you need to be responsive and flexible but, at the same time, dare to prioritize if you are to succeed in the role of a marketing manager.
– As a fast-growing company, you can not have too many "high-flying projects" that take a lot of time. You have to think about results and money now. It is important to constantly push for investment in time concerning each value and when that value will arrive. My employees are usually involved in creating planning and proposals for future activities. They often get a little too ambitious, so then the question is what they think will generate the most value for us here and now. This usually results in us coming up with a pretty good plan together.
Younium's growth rate is expected to increase further in the future as the company expands into larger, more diverse markets.
– We offer an advanced SaaS service, so it is not like our customers start using it the same day they get in touch with us. However, we need to think long-term about customer processing and relationship building, says Emelie Linheden.
What do you think the market organization of the future will look like?
– Above all, I think it will be even more data-driven. After all, new opportunities to connect more and more systems appear all the time, which leads to new, faster insights and more automation. I also think marketing and sales will get even closer to each other because marketing will become increasingly sales-oriented as it becomes more data-driven. Within two to three years, there will be no sales or marketing. Instead, it will be one team – for real.
Writer: Teuta Alija, CMO at Klingit