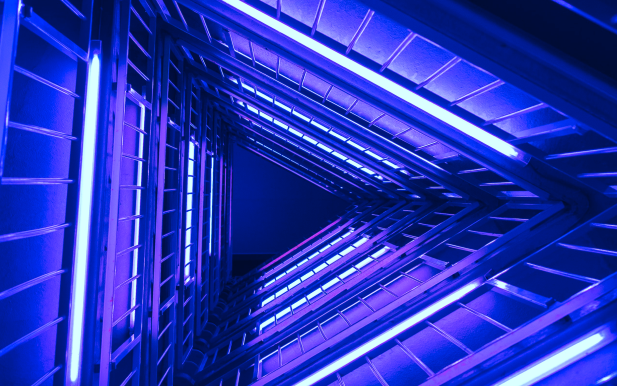 Jenny has worked in various positions within marketing, analysis and product management but has always stuck to roles close to sales.
-Thanks to my experience in different roles, I've had the opportunity to understand the business and how everything is connected. I'm a product geek who loves technology. I'm constantly considering how we can facilitate improvement in the lives of end consumers with our technology, how best to communicate with them, and how to always keep enhancing our brand value.
– I've never understood the friction between sales and marketing, says Jenny Fisher-Toivo. Products, sales, and marketing are, for me, an equilateral triangle. If you don't have one, it's much harder to succeed with the other two. So regardless of the market we face, we must find a balance. Working only with sales doesn't add value to the brand or long-term growth, and focusing only on marketing is not the best solution for sales in the short term. For me, the way forward is to work together. That's the only way to succeed with the triangle and create genuine value for the end consumers.
Describe your role at Samsung
Jenny and her team of over 50 people lead the marketing work for the Consumer Electronics divisions and the company throughout the Nordic countries of Norway, Sweden, Denmark, and Finland.
– I'm responsible for all branding and sales-driven marketing to our end consumers in the Nordics, both on our channels and via our partners. My team and I ensure that all communication is consistent, authentic, and lives and breathes Samsung. In addition, I find pride in being able to represent the Nordics to the HQ at Samsung.
– What is interesting to know is that Samsung is the world's 5th largest brand, Jenny explains. Many people think we don't have much to say locally. On the contrary, our head office has great confidence in us, and I would say that Samsung is very popular in the Nordics. Many campaigns and strategies we developed there have been rolled out to the rest of Europe and globally. We're at the front of digitization and very good at 360-degree thinking in how we treat the end consumer and how we balance physical and digital communication through our partners or us.
What qualities are needed to succeed as a Marketing Director?
– I would say there are three things, says Jenny.
The absolutely most important thing is understanding your role in all levels of marketing work. In my position as Marketing Director, my role is not to be an expert on every little thing but to set the vision so that everyone knows where we're going and then make sure that all the experts have what they need to do their jobs.
Lack of ego is also significant. It's impossible to sit and be filled with your own importance because then you risk that the experts around you will not speak up.
To become an outstanding marketer, you have to understand the business. It comes back to the triangle that I mentioned. When you understand and succeed in that, you become a really valuable player.
What are you the proudest of in your career?
– I'm most proud of the fact that I dare to try things, says Jenny. Early in my career, I learned that there's no such thing as "making mistakes". There are only opportunities to learn something new. I know it's a cliché, but it's true. It can be about anything, large or small.
– When you prove to your team that it's ok to dare to try things even if they might go wrong, it frees up a vast amount of creativity, explains Jenny Fisher-Toivo. I feel that job satisfaction arises when you create that kind of security in the team, and work becomes value-driven.
At Samsung, we use 25% of our time and budget to test new things. Across the board! For example, one of our content creators came up with a new campaign idea the other week that we're now working on scaling up. As long as we work 75% to the proven plan that we know pays dividends, we must have the confidence to try new things for the other 25%!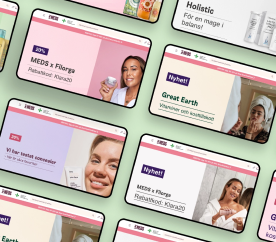 The in-house trend has been strong lately. What do you think the marketing organizations of the future will look like?
– We've gone through trends where we outsourced everything, and then we handled everything internally. But right now, we as marketers face great uncertainty and challenge. Within the next few years, we'll see significant challenges to the marketing manager's role.
We'll see that consumer and shopping journeys continue to change. As a result, the demand for new ways of effective and engaging communication from brands and marketing communication continues to grow. It's an uncertain future but also hugely interesting, and we, as marketers, will learn a lot.
– We will read about this change in marketing books in the future, predicts Jenny. To drive a strong brand with authenticity in all interactions, brands need to work with a range of experts as an extended but collaborative team. It will not work to work separately as a client and agency. The future requires integration, optimization, and collaboration internally and externally. Otherwise, we couldn't create the engaging customer experiences necessary to achieve a substantial long-term position.
What are you looking forward to?
– I think that would be the future of retail. We've seen great developments in digital, but physical stores are facing a big upcoming change. A store must be more than just "more of the same products that you can get online". It must contribute to the shopping experience in an engaging way. A brand that can create value at all levels will be unbeatable.
Writer: Teuta Alija, CMO at Klingit.